Introduction
If you're looking at this article, chances are you already have a helmet. That is good news! Now you're looking for some added joint protection, but you can't stand certain inconveniences and appearances of typical pads and armor. If you've been following the latest esk8 trends, you've likely come across LAZYROLLING and other products offering integrated and discrete protection. We're here to form an opinion on the usability of these products and see if they're truly worth the current months-long wait.
To start, LAZYROLLING is a Swedish startup/boutique producing protective wear and esk8 accessories. They have a very active presence on social media and are widely featured within esk8 culture. I believe Instagram is their main platform for live production and delivery updates. They also manufacture in Pakistan, if that stokes any sort of nationalist sentiment.
The Kit
As a 6'1" male with a skinny 145 lbs physique, I ordered the Armored Reflective Jacket in Large. I ordered from mid-April and the product came in by July 13th with DHL Express shipping, which I think was the standard, cheapest option to ship at the time. I also ordered it without the pads installed, which I think is optimal since it's cheaper, fun, and easy to install the pads on your own. The jacket costed about $230, clearly an expensive product.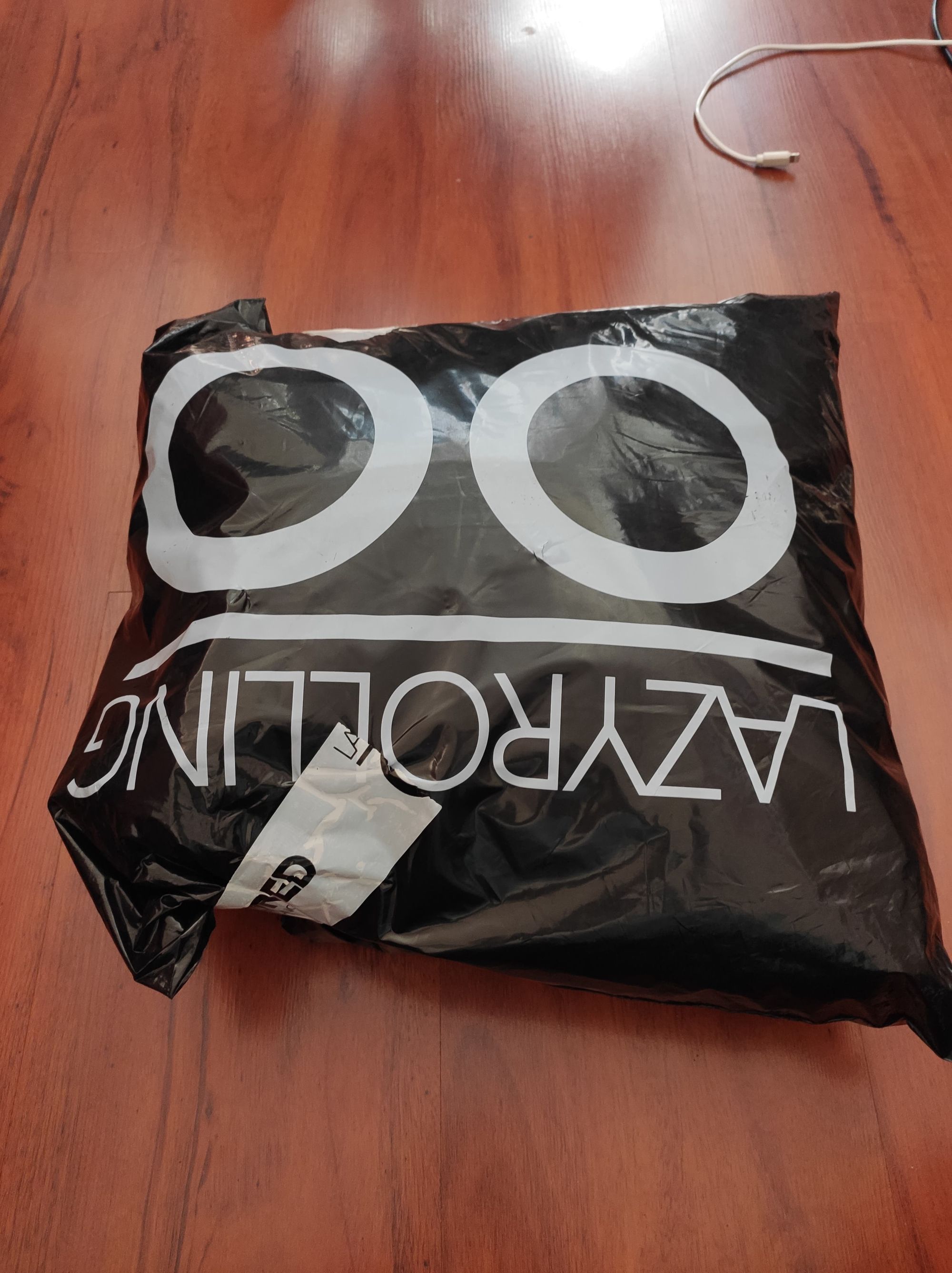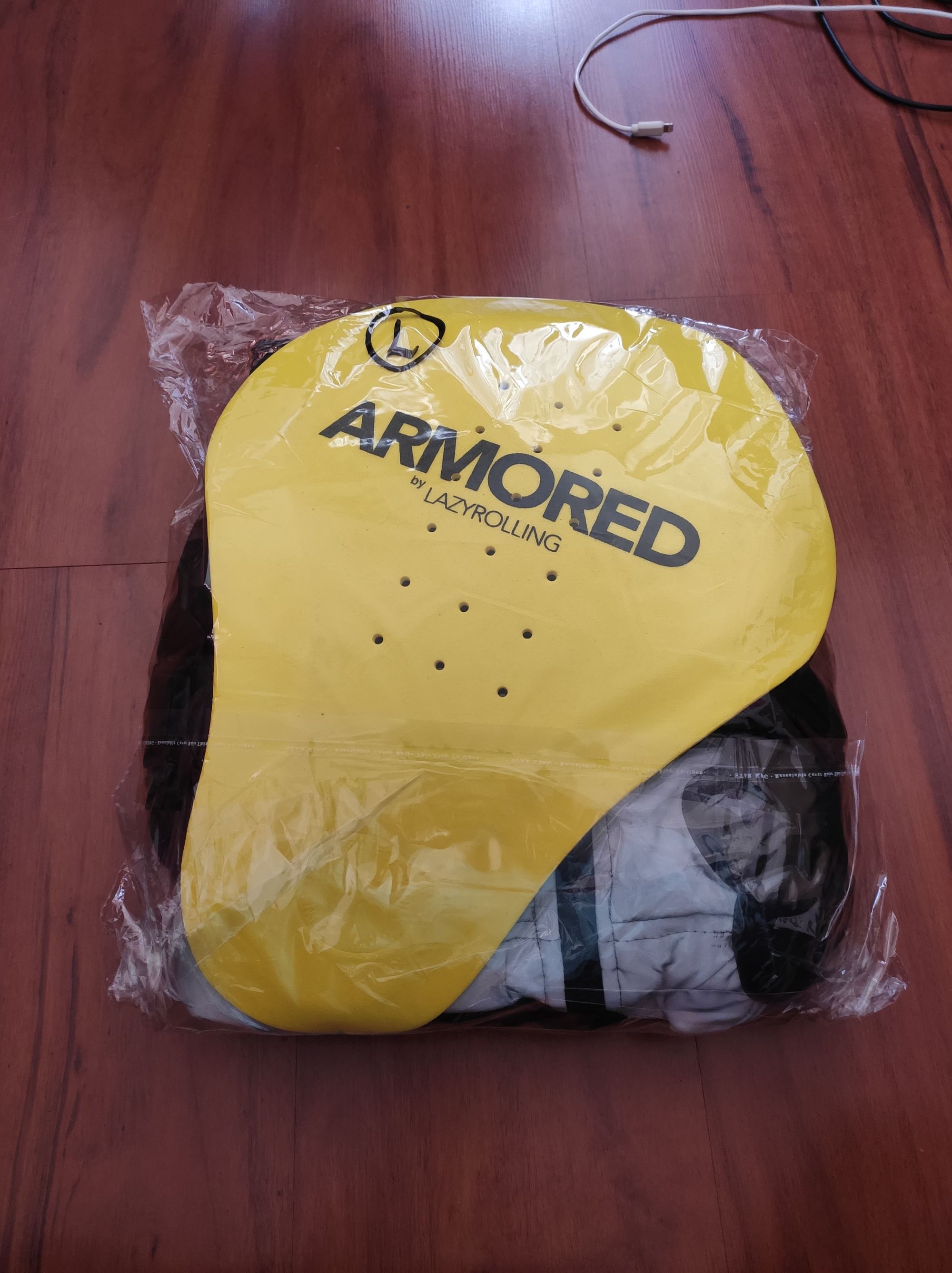 Out of the package presents a simple, no-nonsense kit:
One Reflective Jacket (Large)
4 Joint pads (CE Lv 1, softshell)
One Back Pad
Total Cost: $228.38
To put things into perspective, that's about half the cost of a Meepo V3. Including the Cargo Pants will make the kit cost as much as a budget eboard.
Quality
This is the area where I feel a bit critical of, similar to the Avitar V2. There are several small manufacturing errors, even when considering my light tumble when riding. I'll just show a couple pics to express what I mean. I still think that this jacket is well-built, but these little nicks get kinda annoying.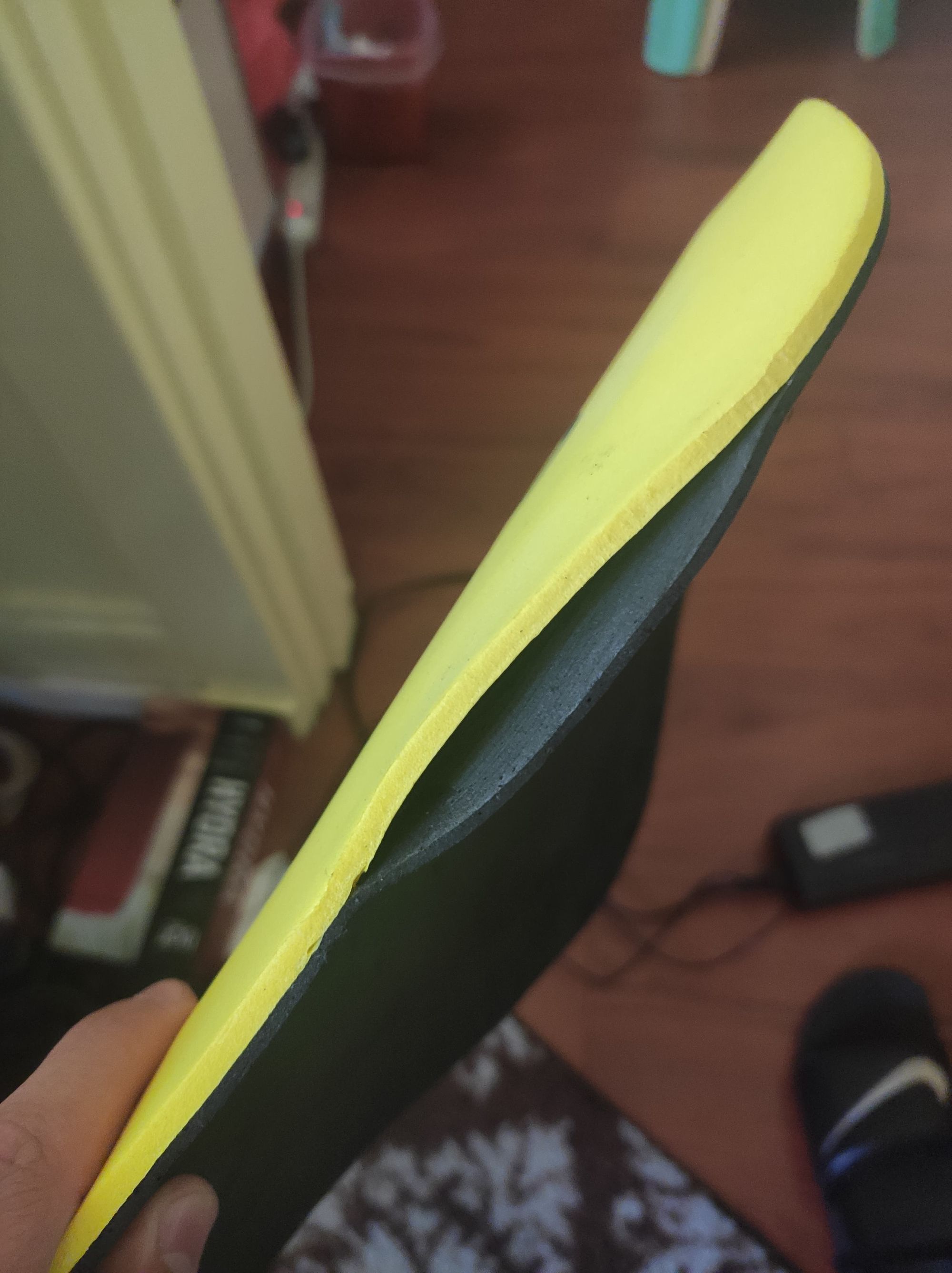 Fit and Ergonomics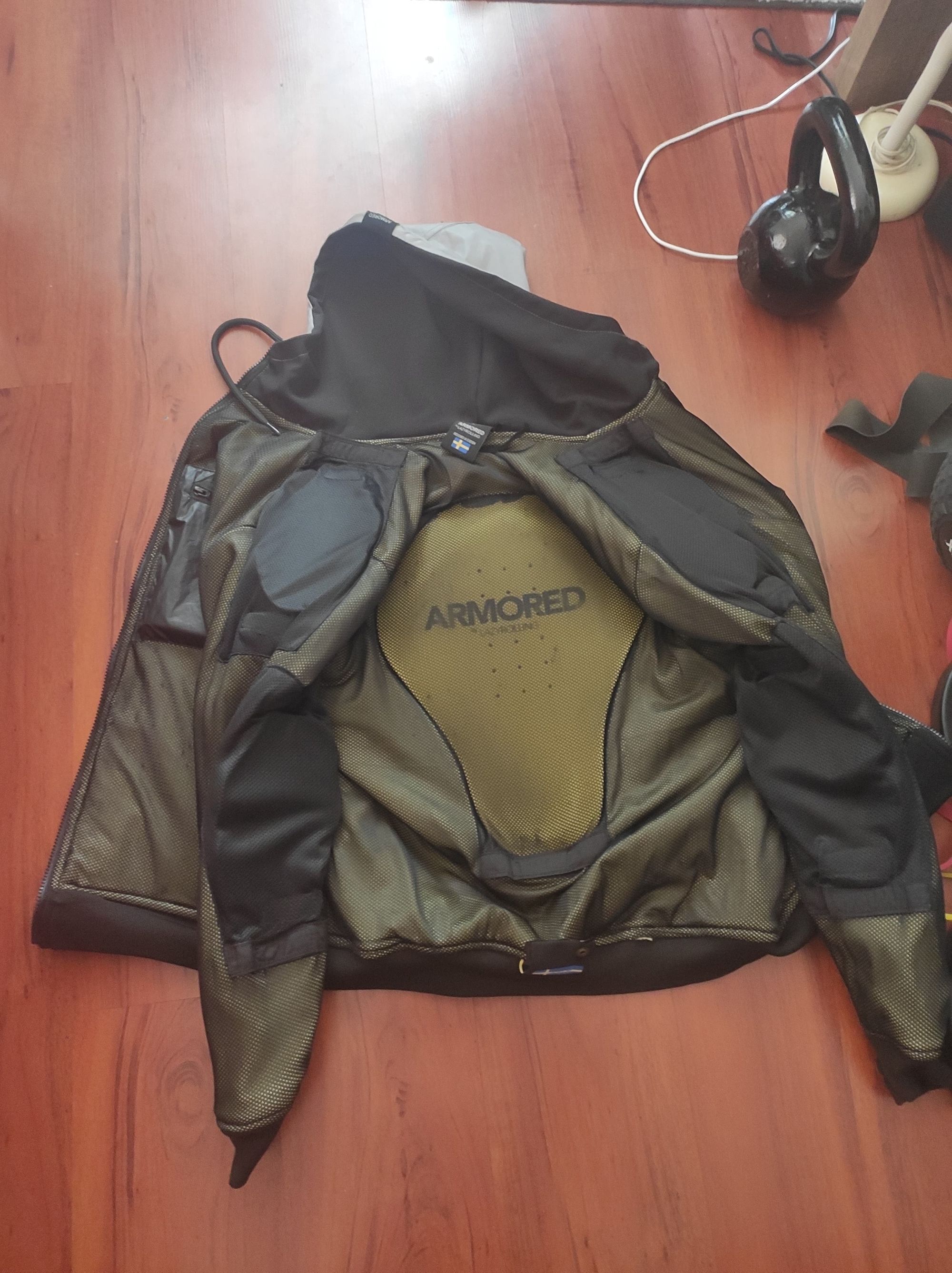 To give the jacket a fair chance, I wore it for about a week as my daily driver while taking my daily 10 to 20 mile trips. I gotta say, I quite like it and Large is a perfect fit for my skinny 6'1" 145lbs body. There's only so much to say; it's comfy, airy, and stylish. Outside of the initial manufacturing imperfections, the texture of the exterior fabric is of good quality.
Initially, wearing this jacket will definitely require some breaking in. I can't deny that the pads and the weight of this jacket may feel awkward at first. However, that's true for pads of all kinds. Then after a couple days of wearing this, I really don't think much about the reduced mobility or the added weight of the jacket. I can still move around just fine and it hardly impacts my carving and riding.
In 60 to 70°F weather, this jacket may be the least optimal in terms of ventilation, which is expected since LAZYROLLING offers more breathable products. However, I had no problems wearing this in SF summer weather when other normal and similarly built jackets would cook me alive under the same season. Temperature tolerance is going to be subjective. Luckily the airflow system located under the armpits provides added temperature flexibility.
If you're pushing it hard, I would obviously suggest making use of the thumb holes, which will prevent the sleeves and the pads from yanking away from your elbow. Not doing so could potentially misalign the pad from the elbow in the event of a crash, meaning your elbow will lose its protection. I haven't tried using them along with gloves, but it's likely that fitting the thumb through could be an issue depending on the product unless LAZYROLLING designed their products in mind of other gear.
Probably the best thing about this jacket is the portability and discretion. Obviously, I can wear and take off the jacket faster than I would with pads. If you're self-conscious about protective gear, this could be the jacket for you.
My only complaint is maybe the tightness of the zippers. They may also require some breaking in, but unzipping can be a bit of a chore.
Protection
Now, does this jacket actually protect? From light to hard falls, yes. I've only taken a small, slow tumble a couple days after I got this jacket and I'm certainly not willing to abuse myself again like a crash test dummy, but I can say that this jacket fulfills what it needs to do. My torso did not experience scrapes or pain. With the Kevlar fabric, the jacket didn't tear around the elbows either and it covers for any stray scrapes outside of the joints.
But, does this jacket provide protection at a good value? I won't lie, I'm not too familiar with protection ratings, partially why this review took so long. In spite of this, I went ahead and took quick glances at downhill and freeride pads with similar-ish CE ratings as LAZYROLLING products. Maybe not the most representative, but they include G-Form Pro-Xs, TSG pads, etc. Theoretically, yes, you most likely can get away with spending less on dedicated padding with good quality, similar or even better protection, and good brand reputation, provided you're willing to forego the other aspects that aren't required for your type of rides. This does not mean that LAZYROLLING products won't save your ass during those fast pace electric rides, they will. You're also paying for something else, namely functionality as a piece of clothing, style, and ergonomics. This along with the pads enhances the product. I still see more experienced riders of my local esk8 community rocking these products, if that provides any more confidence.
I'll have to test the efficacy of the jacket's element resistance (most notably against moisture) once the rainy season rolls back into the Bay Area.
Final Thoughts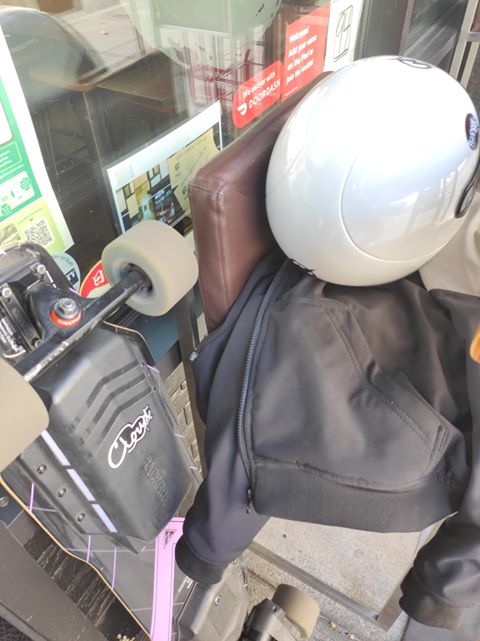 There's a part of me that feels like this piece of clothing somewhat epitomizes the Apple of esk8 gear, or that I'm just thinking too hard on the amount of money I spent on a windbreaker with pads. However, I can confidently recommend this product even as more of a budget guy and I do see myself getting the Cargo Pants in the future when I can afford them. A sufficient helmet is the bare minimum for cruising around, but if you want to nosedive in style and if you're also a commuter that values convenience as much as protection, maybe LAZYROLLING is for you.