We're in a very exciting time right now where many esk8 companies are announcing and releasing brand new boards. This post will have an overview of some that you might want to check out if you're in the market for something new. Without further ado, (in no particular order) here are some of the new boards for October 2020!
Meepo NLS Belt
Wowgo Knight
Exway Wave (Preorders have just shipped)
Exway Atlas
Backfire G2 Galaxy & G2 Black refresh
Backfire X3
Backfire App
Meepo NLS Belt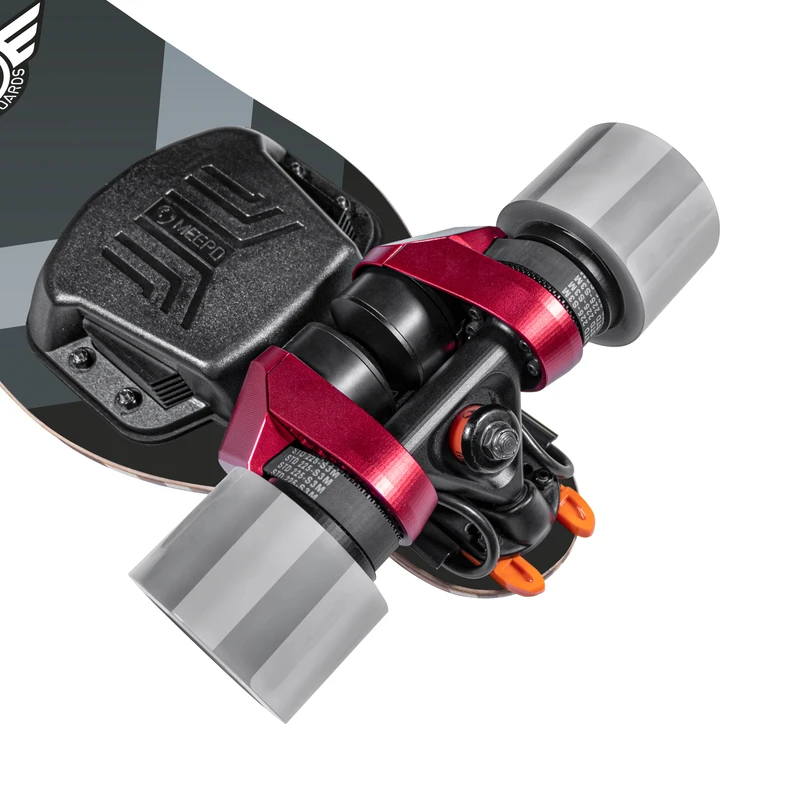 This one is pretty interesting as the wheels, trucks, and motors are all taken off of a Boosted Stealth. Yes, you read that right - they are the exact same parts that Boosted was using on their top of the line longboard. If I had to guess, I would say that Meepo probably purchased the excess parts from the factory that Boosted was using when they went out of business. Impossible to say for sure though.
I'm personally more exited for the fact that there are now more replacement parts available for us Boosted owners and if the NLS Belt sells well, they may continue to manufacture these parts.
Dkwan is the only one to my knowledge that has been able to test this board as he knows Kieran (Meepo board CEO) so if you're looking for more info on it, check the video below.
Wowgo Knight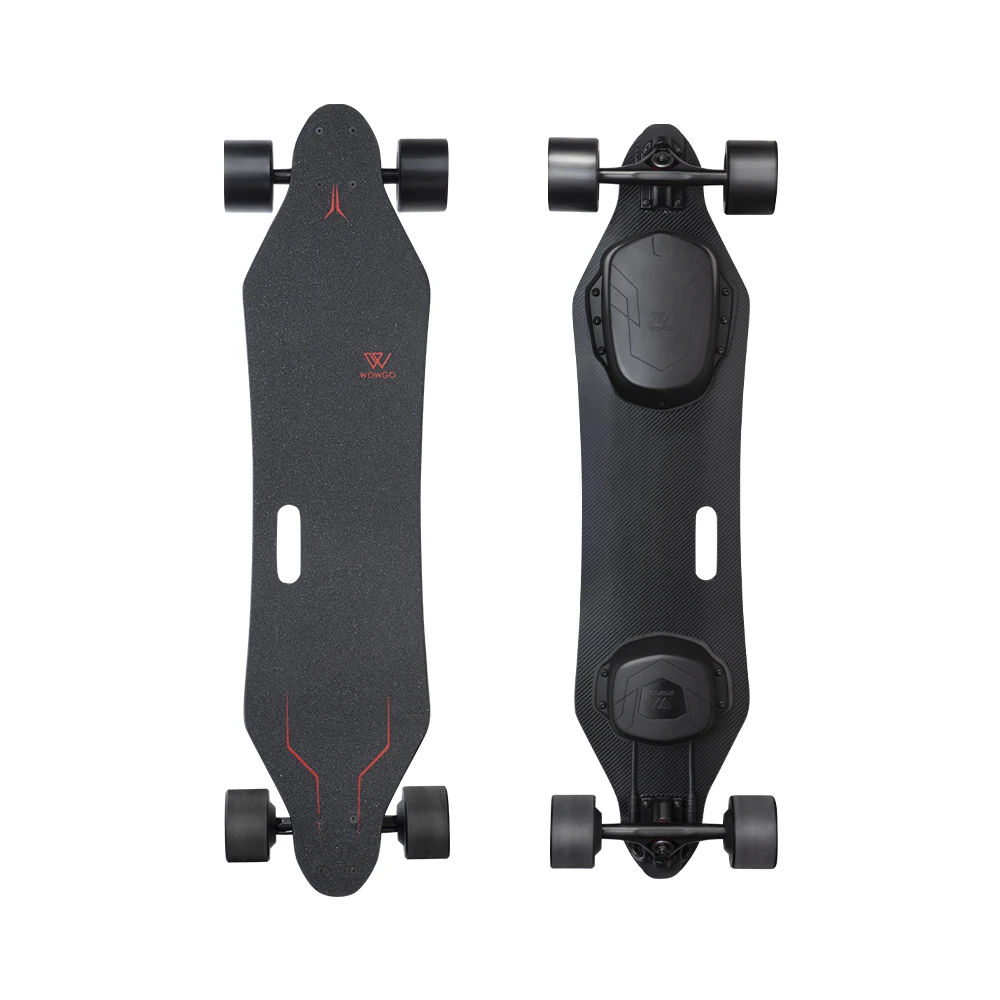 This board is coming in at a pretty competitive price of $499 for hub and $559 for belt. Looking at it, you may be asking: "what's the difference between this and the 3/3X?" From what we've been able to gather, the ESC has been updated to the Hobbywing V3 (same as the Wowgo AT2) which adds the smart turn on feature as well as swappable drivetrain. Personally, I don't think this board is going to be a huge hit but will instead service a small niche of people who value some of the unique features this board has. Major ones to note are the handle, swappable drivetrain, and smart turn on.
The two things I'm most unsure about on this board are the battery and deck. Many of the boards with handles that I've tried (Wowgo 2s, Meepo V2) have been pretty low quality with no flex and pretty bad shape. Now I'm not sure if that's because the deck was just using low quality materials or if having the handle caused it to be like this. There's no information on the battery (besides that it's a 10s2p) so I would recommend waiting until we start seeing some reviews on this board before purchasing.
More discussion of the board is taking place on Reddit. Dkwan also has a video on this board which is linked below.
Exway Wave
This one is more of a status update as we've known about this board for a while. If you're interested in the board, check out our post on the best shortboards as we talk about it in there. All of their preorders have been shipped as of 9/25/2020.
Exway Atlas
The Atlas is Exway's new AT board. We've been hearing a bit about this board every few weeks but now that the Wave is shipping, I'm expecting more information to be coming soon so keep an eye out if you're looking to get an AT board.
Backfire Refresh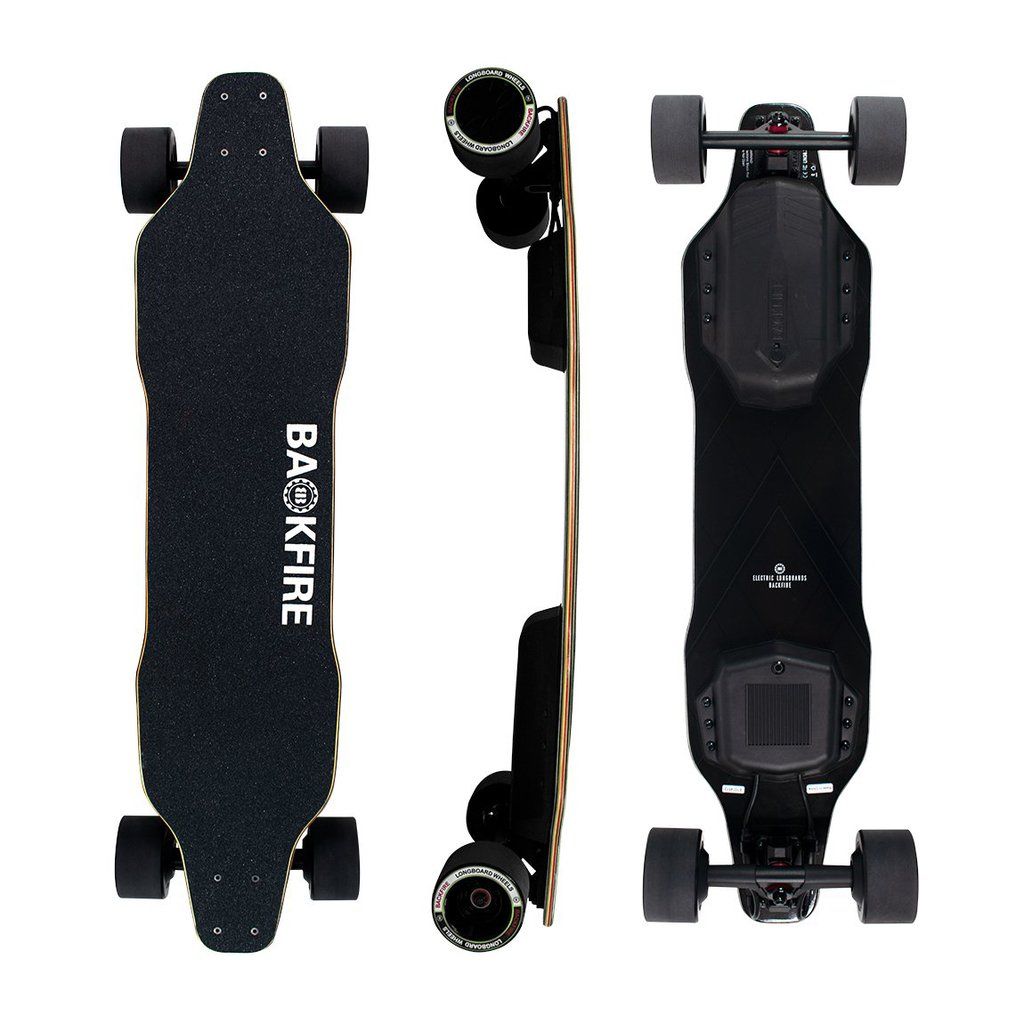 Backfire has updated their lower end boards with some slightly better electronics. It's not a huge update but certainly appreciated. The new boards are called the G2 Black 2020 and G2 Galaxy.
They also updated the Zealot deck to make it a bit more stiff to address the clearance issues that many riders were having.
Backfire X3
Backfire has been working on the successor to the X2 since late 2019 and they have started to tease it on social media as well as posted that it's expected to be available in early October. Now, I'm not sure that this will actually happen as we still haven't seen a completed X3 so I would expect it in late October or potentially even later.
They have told us that the board is going to be a hub driven AT board just like the X2. While most of the market has moved their AT boards to belt drive, Backfire is sticking with hub motors so if that's something you're looking for then be sure to check this board out!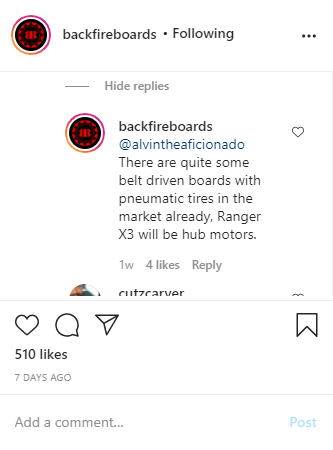 Backfire App
---
That's all for now. Did you like this format? Would you be interested in having this be a monthly occurrence? Any other suggestions/feedback? Let me know in the comments below!